When it comes to choosing the right deck sealer for your home, there are several options available. Stain seals are a great choice if you are looking for a beautiful colour. Clear sealant is best for protecting the wood without changing its appearance. Sealer combos can provide both protection and colour in one product. Solid stain provides a slight tint and will last longer than transparent stain, but may not be the best option if you have composite decks. Transparent stains will allow the natural beauty of your wood to shine through while still protecting it from weather damage and UV rays.
If you are looking for a solid deck stain, look for one that is specifically designed to work with your particular deck. Make sure to select the right colour of stain and take into consideration the age of your decks; older decks may need more coats than newer ones. Regular paint won't offer the same protection as a solid stain, so make sure to choose a product that is designed specifically for wooden decks. There are many factors to consider when selecting the right deck sealer and it can be difficult to determine which one is best suited for your needs.
One of the most important things to consider is the type of wood stain you want to use. The right stain colour and type will depend on the type of wood and its purpose. Houses, fences, and decks all require different types of sealers, so it's important to select one that is suitable for your specific needs. A good guide can help you through the process by providing tips on choosing the right wood, selecting a sealer with a long-lasting finish that won't fade or discolour over time, as well as how to properly apply it for maximum protection.
Perfect wood stain is essential to achieve the desired look and feel of your decking. Transparent stains can be used to preserve the natural wood qualities, while particular stain can be chosen to bring out the wood grain with little colour. When selecting a sealer, it's important to consider coverage and quality. Ask questions about its use – what type of wood it works best on, will it protect against moisture or UV damage? Taking into account all these factors will help you choose a high-quality deck sealer that will provide lasting protection for your home.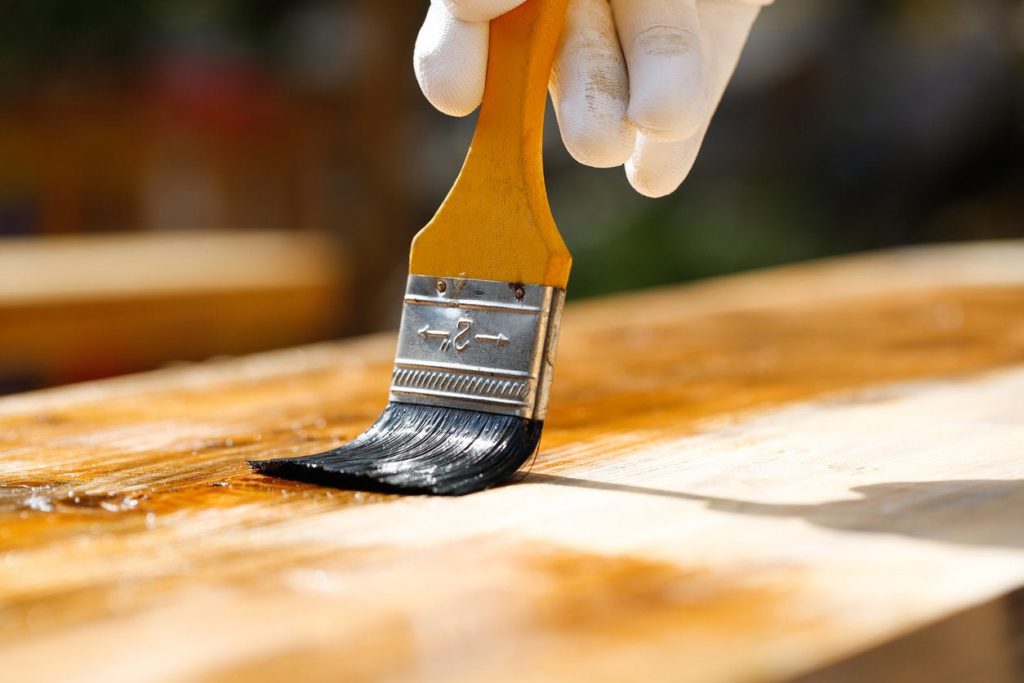 When selecting a deck stain, consider the type of wood on your deck's wood and its natural beauty. Make sure to choose the right wood for your deck as it will determine how well the sealer penetrates and adheres to the surface. Also, be sure to look for one with UV ray resistant qualities that can prevent fading and protect against water damage. Pigment in a sealer helps enhance the wood grain while protecting against moisture and dirt.
If you have expensive wood decking, you might want to opt for a quality wood stain to protect it from damage. However, if you are looking for a transparent colour and waterproof surface, a sealer combo is the best option. A sealer-stain combo not only provides beauty, but also helps protect against mold and mildew growth on the wood surface. Before selecting a sealer/stain combo, make sure that it meets your specific needs in terms of waterproofing protection and quality.
Wood sealers come in a variety of forms, such as transparent coatings, water seal stains, and clear films. The right combination of sealer and stain will depend upon the type of wood you are using to build your deck. If the wood is naturally resistant to moisture, then you may be able to use a clear wood sealer that can be applied with a paint roller or brush.
Alternatively, if your deck is more susceptible to moisture damage then it may be best to use a water seal stain that has both waterproofing properties and visible layer of colour. For an extra layer of protection consider using Waterseal Clear which provides a transparent protective film and can be applied over existing paint or stain for added protection from water damage and fading.
Quality deck sealer and deck treatment are important for creating an attractive layer and preserving the original beauty of your wood. When choosing a sealer, look for one that is designed to penetrate into the wood as opposed to simply laying down a top coat. This will ensure that moisture content is maintained without allowing dramatic swings in humidity and temperature which can cause cracking or warping of the wood. Sealers also provide waterproofing protection from rain, snow, sleet, etc.
Ultimately when choosing a quality deck finish it's important to consider how it will protect your wood from water damage while still maintaining its original beauty and lustre.
Popular sealer options are oil-based sealers, which provide a waterproof coating to wood decks and repel water. Solvent like paint is also an option but the strong solvent can damage rough wood, making it important to clean your brushes thoroughly with paint thinner after application. For those looking for something more natural, there's the new kid on the block – deck stain. Deck stain is a great alternative as it allows you to bring out the natural beauty of your wood while still protecting it from water damage. Whatever option you choose, make sure that you choose one that will work best for your home and lifestyle!